Shop In Game
Description:
For better player's experience we decided to add the Shop In Game directly.
Namelock is now automatic and addons/outfits are added instantly.
Check below our Shop Offers.

You can sell all Trapera Set Items for 50% of their Trapera Coins value to NPC Traperian Smith in Karmia depot -1


Items: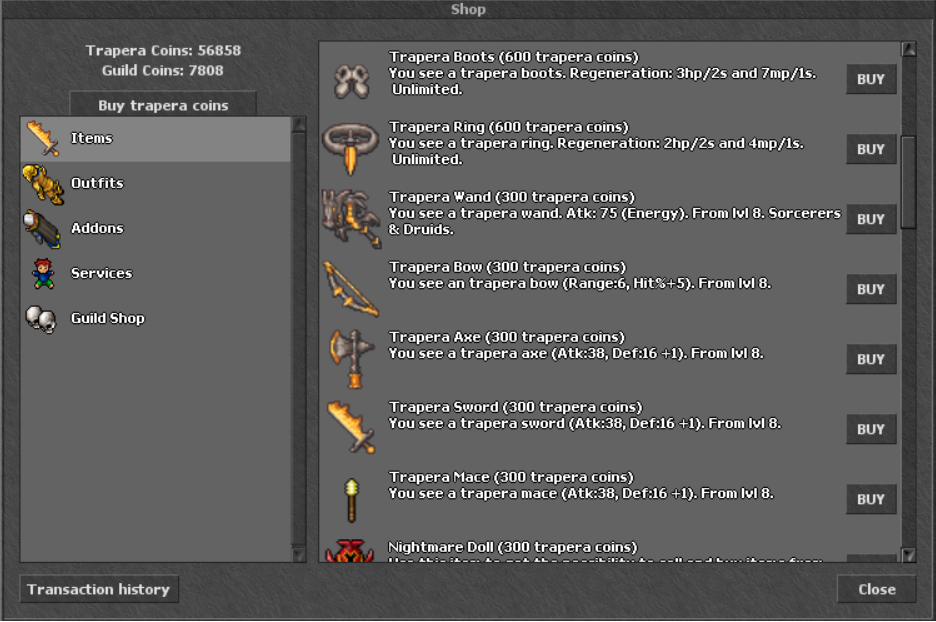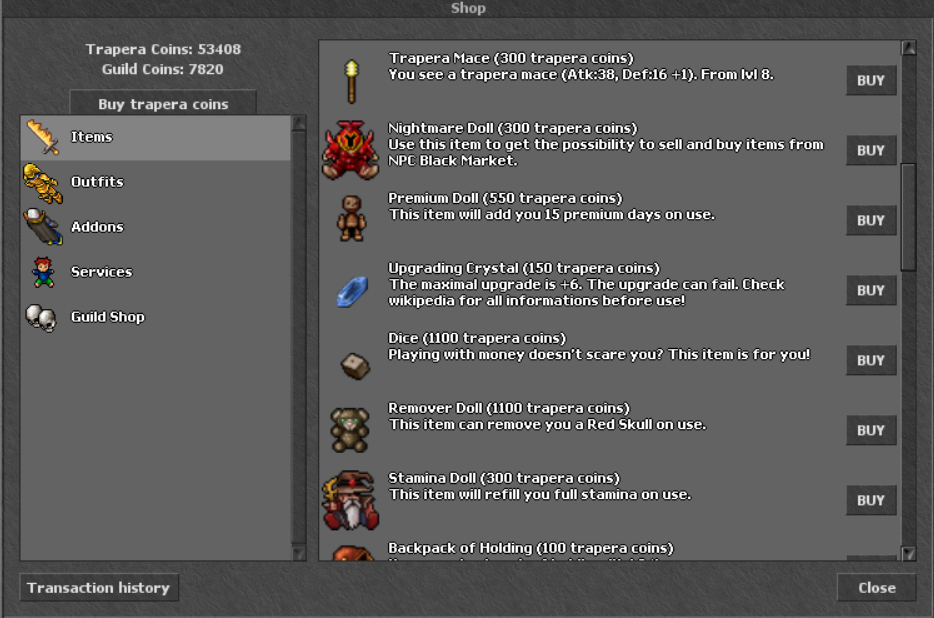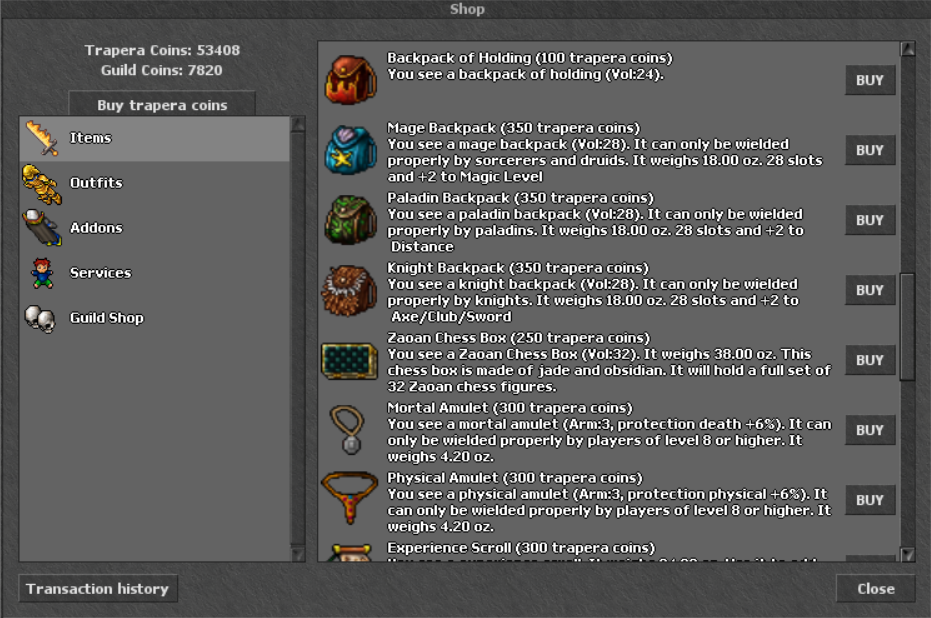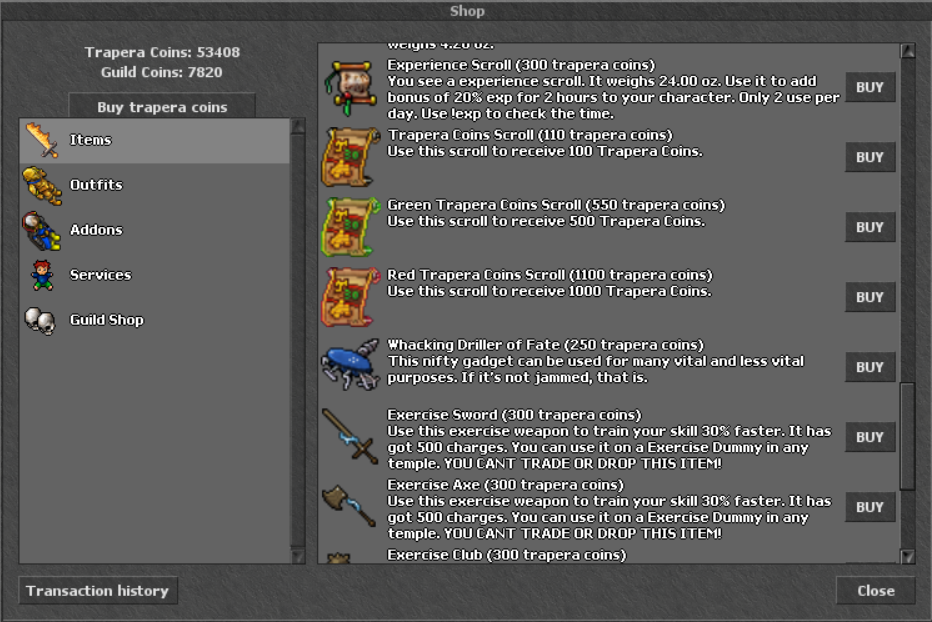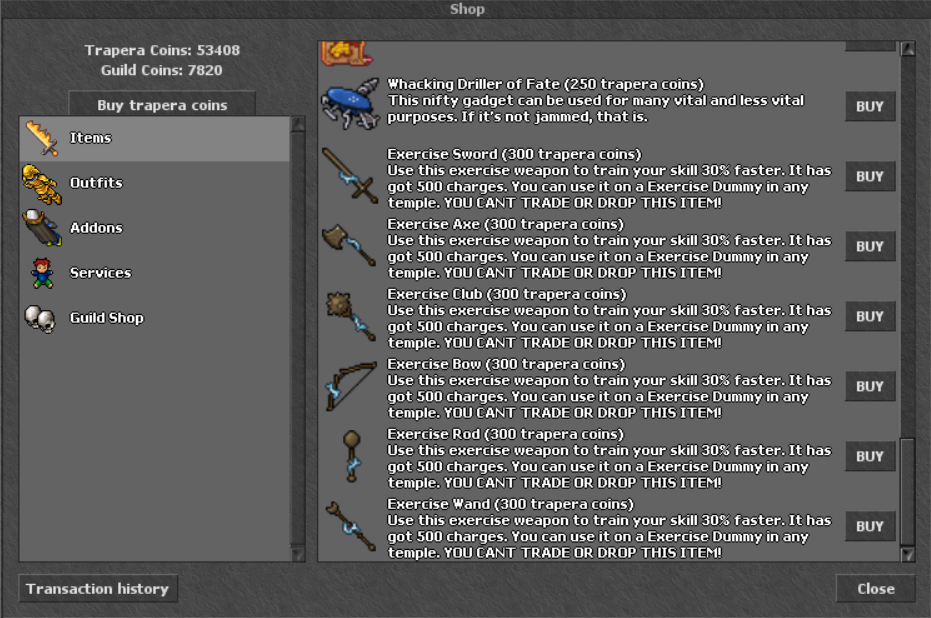 Guild Shop:
!guildpoints command can be used by leader of a guild and can be used only
if the guild have 8 players online with different ip and 50+ level. Can be used once / day.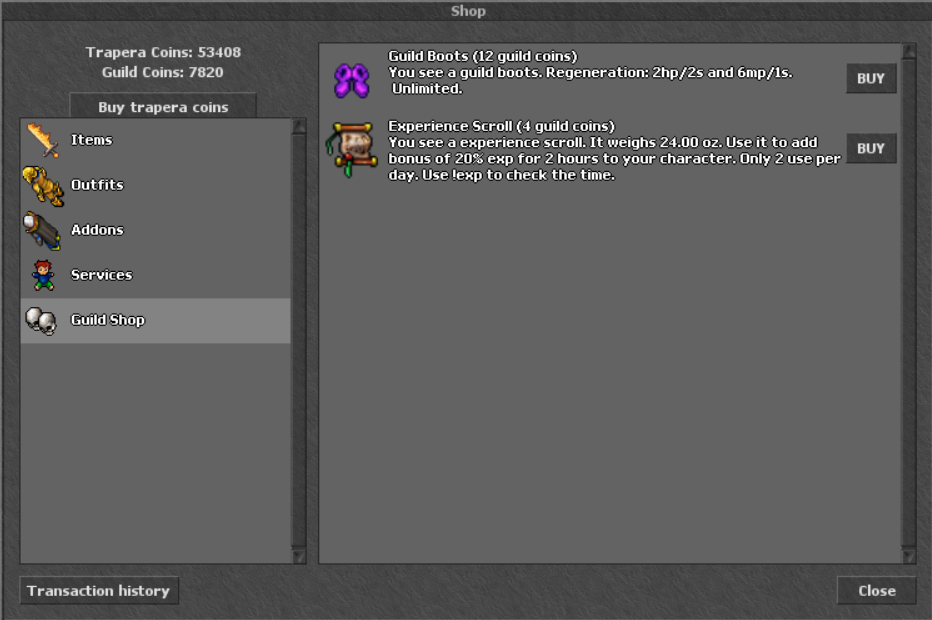 Outfits: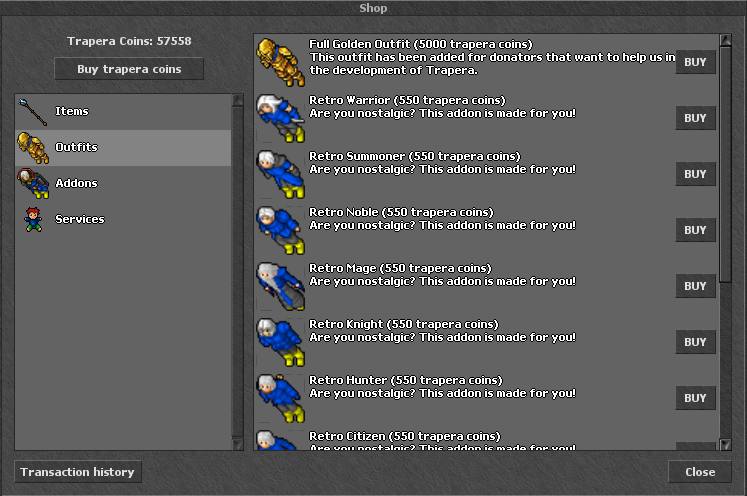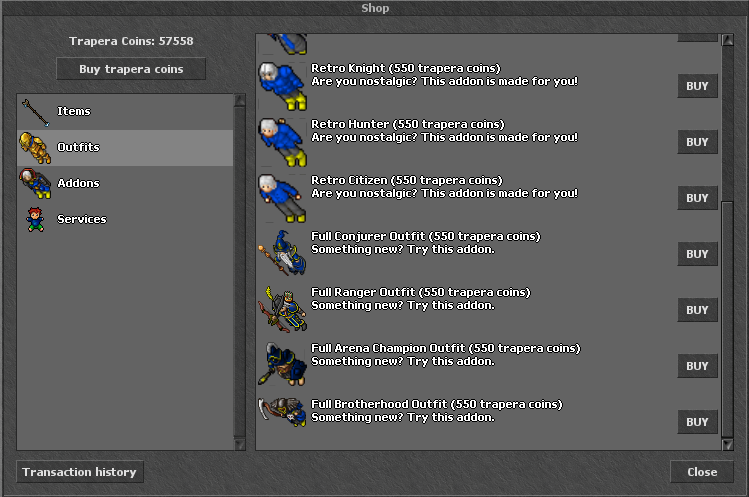 Addons: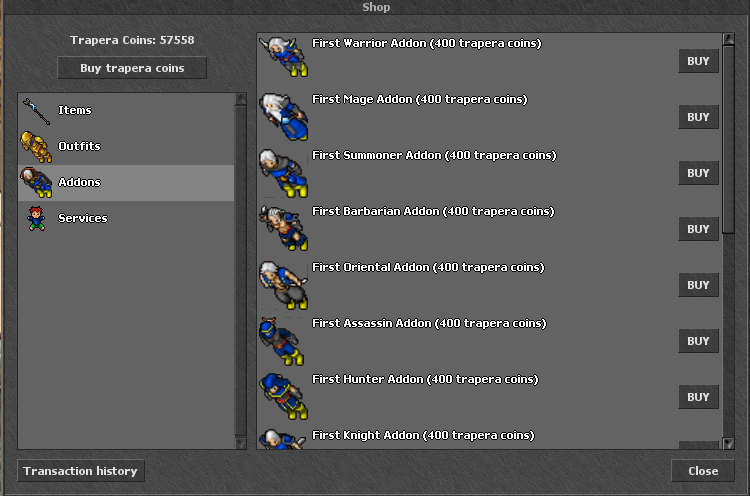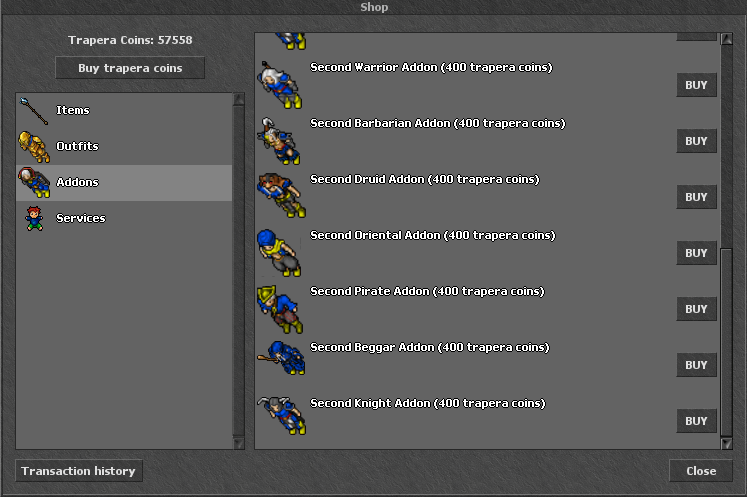 Services: